Conical Twin Screw Extruder
---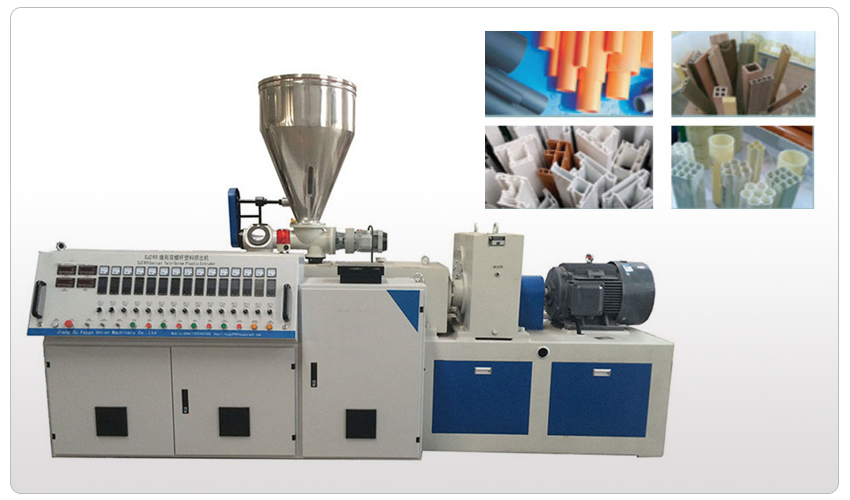 Conical Twin-Screw Extruder
Conical Twin-Screw Extruder: The conical twin-screw extruder is an efficient mixing and extrusion device. The machine has the characteristics of small shear rate, easy decomposition of materials, uniform mixing of plastic, stable quality, high output, wide application range and long life service
The counter-rotating conical twin screw extruder is ideally suited for quality control, product development and research applications.
All the screws allow a uniform forward flow regardless to the degree of flight filling, feeding uniformity, polymer flow characteristics, or back pressure. The counter rotating chamber produces a milling action between the screws similar to a calendering process.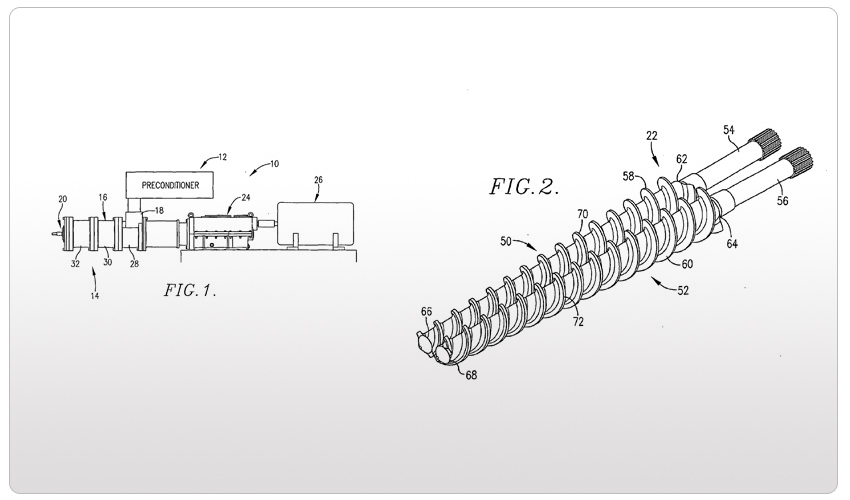 | | | | | | |
| --- | --- | --- | --- | --- | --- |
| Models | SJZ51/105 | SJZ55/120 | SJZ65/132 | SJZ80/156 | SJZ92/188 |
| Motor Power (kw) | 18.5 | 30 | 37 | 55 | 110 |
| Screw Diameters (mm) | Φ51/Φ105 | Φ55/Φ120 | Φ65/Φ132 | Φ80/Φ156 | Φ92/Φ188 |
| Screw Numbers | 2 | 2 | 2 | 2 | 2 |
| Screw Speed (r/min) | 40 | 38 | 36 | 34 | 34 |
| Screw Torque (Nm) | 6100 | 7200 | 10300 | 14300 | 32800 |
| Output (kg/h) | 150 | 180 | 280 | 480 | 650 |
| Central Height (mm) | 1000 | 1000 | 1000 | 1000 | 1100 |