PP/PE Film Granulator
---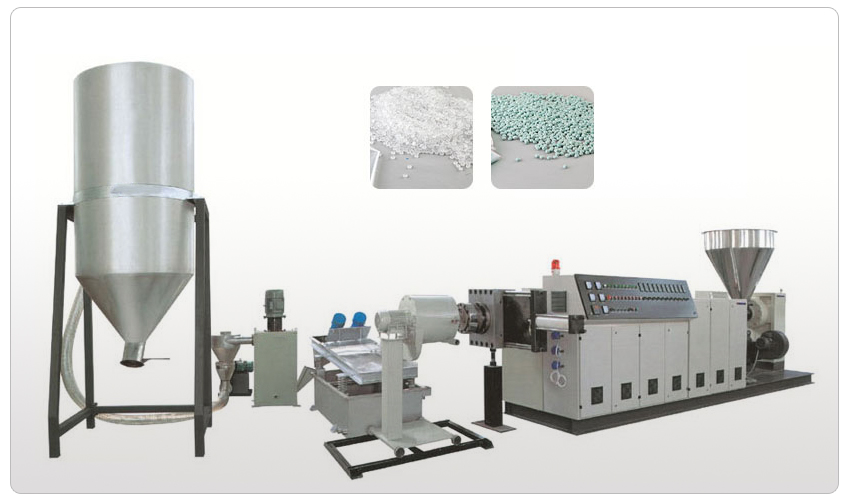 PP/PE Film Granulator
Applicable plastic materials: PE, HDPE, LDPE,PP, BOPP etc
Material shapes: bottle flakes, crushed film/bags and regrind material
Main Characteristic of PP, PE plastic flakes granulator machine:
This line is of new design, reasonable configuration, steady operation, low noise, low consumption and high output.
Single screw extruder, equipped with specially designed screw & barrel, venting system, has a very good output capacity.
Pelletizing style: Water-ring cutting with extrusion mould, even cutting ensures good shape.
SJ series single-stage pe pp film & flake granulator machine
Model
SJ-65
SJ-80
SJ-100
SJ-120
SJ-150
SJ-200
Screw Dia.
65
80
100
120
150
200
L/D
28-30
28-30
28-30
28-30
28-30
28-30
Capacity
60-80kg/h
80-100kg/h
150kg/h
300kg/h
400kg/h
500kg/h
SJ series double-stage pe pp film & flake  granulator machine
Model
SJ-100/100
SJ-120/120
SJ-150/150
SJ-200/200
Screw Dia.
100
120
150
200
L/D
28-3010-15
28-3010-15
28-3010-15
28-3010-15
Capacity
120-180kg/h
220-300kg/h
300-400kg/h
500-600kg/h