Plastic Sheet&Board Production Line
---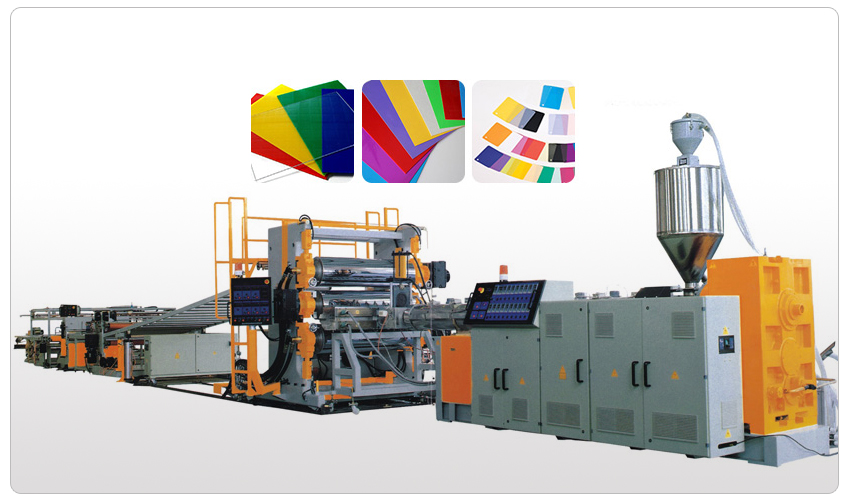 Plastic Board&Sheet Production Line
1. Plastic Board Production Line
Plastic board production line is based on resin plastic as the main raw material to produce plastic board production equipment. Its raw materials are mainly PVC, PP, PE, PC, ABS, HIBS and so on. Plastic board has the unique advantage that plastic polymer materials have, such as light weight, corrosion resistance, beautiful, non-toxic, tasteless and anti-aging.
2. Plastic Sheet
Plastic Sheet Extrusion Production Line has significant features such as simple process, flexible application, low scrap rate, easy recovery, bond strength control and etc. Now this production continues to absorb and digest the success of foreign advanced equipment experience and technology.